The inaugural class of LeanTaaS summer interns, who were based in our onsite offices and part of our Data Analyst teams, completed their programs in August. As they planned to return to their undergraduate studies and future goals, some members of the team shared their reflections on their time at LeanTaaS, lessons learned, and favorite memories.
Interested in becoming part of LeanTaaS? See opportunities here.
---
Nikki Trueblood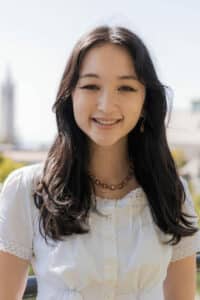 School: UC Berkeley
Site: Santa Clara Office
Specialty: Data Analyst Intern, iQueue for Infusion Centers
A Fun Fact: My dad and I are backyard beekeepers!
Internship Experience: "I was lucky to work on the pre-processing for onboarding a new client. The Data Analyst I shadowed was super gracious throughout. She took the time to teach me, walked me through my mistakes, and gave me the confidence to do the work myself. The fact that the code I wrote is being used in production and is actually helping customers is super cool.
I also got exposure to the leadership, marketing, project management, and data science teams, which was great for exploring different career options. It showed [that] I don't have to be stuck on one career path. Everyone we talked to said they studied something completely different in college, or started out in a different career. Seeing these people [who are] further in their careers telling us it's okay to change your mind was really helpful."
Favorite memory: "A VP came into Santa Clara unexpectedly, and we played Settlers of Catan with her and a Product Manager. Having fun with senior leadership people during the work day is kind of surreal. They were very competitive: the Product Manager won. It was fun knowing it's not all work here at LeanTaaS. There's play, too."
---
Ehab Assaf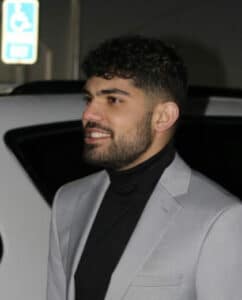 School: UC Berkeley
Site: Santa Clara Office
Specialty: Data Analyst Intern, iQueue for Infusion Centers
A Fun Fact: I spend my Sundays watching football all day.
Internship Experience: "I probably learned more at a startup than I would have at a large company. I didn't realize how much of our work in this internship would actually impact LeanTaaS. Our code actually went to production and then [to support the] customers day-to-day.
Also, some people prefer to work from home, and we had that option on some days, but there's a perk of having this internship in-person. You get to meet all these new people and see new faces"
Favorite Memory: "It has to be the day where we got to spend 13 hours [together]. The interns went golfing and we went to dinner afterwards. It was just a good time, and we got to speak with the Data Engineers and the Production Implementation & Customer Success (PICS) teams outside of work and chat about non-work related things. It was really nice to connect with colleagues on a different level."
---
Meghan Partrick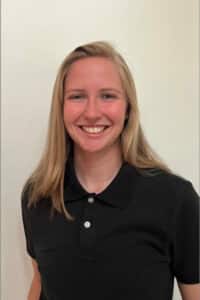 School: UNC Chapel Hill
Site: Charlotte
Specialty: Data Analyst Intern, iQueue for Operating Rooms
A Fun Fact: I'm a certified rugby referee!
Internship Experience: "They've shown us a wide variety of things [such as] more code base, so it has been really nice to build on. It's a wide variety of different parts of being a Data Analyst.
I liked the first pre-processing project we did. Seeing all of the work that we did through to completion was really nice, and seeing the change that we helped to make in the product.
When people would come into the Charlotte office from other areas, it gave us a nice opportunity to network…It's nice seeing a bunch of people from different backgrounds. It makes you feel more secure in your future, and not like you have to choose one thing and do it for the rest of your life.
One of the Product Managers was probably one of the employees who I talked to the most. He even would play ping pong with us, and it was a lot of fun.
Favorite Memory: "Definitely the first week, when we got to go to Santa Clara. It was my first time in California. It was so much fun meeting the other interns and the employees who became our mentors along the way."
---
Mira Chatrathi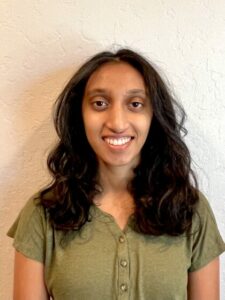 School: UC Berkeley
Site: Santa Clara Office
Specialty: Data Analyst Intern, iQueue for Infusion Centers
A Fun Fact: I am on two dance teams.
Internship Experience: "I didn't know what to expect from this internship, but I do know it exceeded my expectations. It's been really cool seeing how much individual support and guidance we're getting, and how dedicated everyone is to our success as interns.
I just finished my freshman year at Berkeley. I had very little Data Analyst skills before coming in. Now, after this internship, I definitely feel a lot more prepared for Data Analyst work that I'd do in the future. I learned so much about debugging code."
Favorite Memory: "During our very first week, we visited a customer site and got to see an infusion center in person. We saw firsthand what kind of an impact we were having. We met some of the nurses, and they talked about how they really appreciated having iQueue and custom templates. It was nice being able to see we had an impact on real people."
---
Tim Vo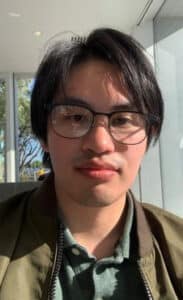 School: San Jose State University
Site: Santa Clara Office
Specialty: Data Analyst Intern, iQueue for Infusion Centers
A Fun Fact: I am a part of an escape room (Edscapade Games) and love racket sports!
Internship Experience: "It's interesting learning how LeanTaaS started from consulting and then became focused on healthcare, and also infusion centers in general, and how complex they are.
We were paired up with a Data Analyst mentor. We were really able to get close and discuss some issues together, and develop a professional relationship. I also shadowed a Data Engineer and it was interesting to see how his day-to-day is, and some of the tools he uses: I never considered what a Data Engineer would do. My career goal was to go into a data engineering or cloud engineering direction. Watching him really straightened out my career goal and ambition.
I also really like the pre-processing refactoring project that we did. It showed how the flow of data happens in real life situations. I always hear it in class but it never stayed in my head until I saw it in real life."
Favorite Memory: "We went golfing together and got to build a closer personal connection outside the office with the employees and other interns."
---
Interested in learning more about the LeanTaaS team and the opportunities we offer? Visit our Careers page.